SCHOLARSHIP INFORMATION
We work very hard at Lamoka to keep our youth camp weeks affordable, but we recognize that some families and campers will still need assistance in order to attend. To that end, we are so excited to be able to offer partial and full scholarships to campers who are in need of financial aid through our Ed Henry Scholarship Fund. This fund was established in 2014 and has helped over 100 kids attend who otherwise would not have been able to. This fund is fueled every year by generous donations. If you would like to give to this fund, please click HERE and clearly state that your donation is for the Ed Henry scholarship Fund in the comments box OR you can join our 21FOR12 donors and give $21/month for 12 months to replenish the fund. This is an automatic and reoccurring payment so you can set it up and leave it. Sign up to be a 21FOR12 donor by clicking here.
Applying for a scholarship is easy. To begin the process, complete our short online Scholarship Application. Once we receive your application, we will get the process started for you and contact you for any additional details. Approval of a scholarship usually takes 2-4 days. Once a scholarship is approved, we will contact you again with a coupon code that will allow you to easily apply for your scholarship. 
For more information about the process please contact us anytime with our CONTACT FORM.  Or you can fill out a Scholarship Application Form by CLICKING HERE.
MORE ABOUT THE SCHOLARSHIP FUND
The Ed Henry scholarship Fund was established in memory of a great man who served as Camp Lamoka's Maintenance Coordinator/supervisor for many years. Ed Henry had a passion for sharing truth with young people and a love for the ministry at Lamoka Baptist Camp. Ed, and his wife Cindy, have been a part of the fabric of Camp Lamoka for several decades and we were and are so blessed by their ministry and work.  After Ed passed away several years ago, his wife Cindy stayed, out of her love for the ministry and because of the fact that God called both of them to Lamoka, and she continues to serve at Lamoka in multiple capacities (Craft Coordinator, House Keeping Manager, Grounds Keeper, Quilt Retreat Director, etc).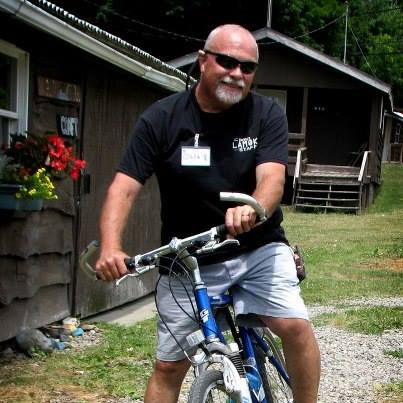 Those who knew Ed miss him greatly , but we at Lamoka are glad to remember him, through the Ed Henry Scholarship Fund, as a man who loved God and loved to see campers of all ages come to camp and learn about Him. 
The money in the fund is raised in several ways throughout each year, but the primary means is through the giving and fundraising efforts of the women who attend our Fall and Spring Quilt Retreats. Cindy and these women work hard every year, making and selling quilts and other quilted items, to supply the fund with enough money to give aid to campers who need it. We praise God for their dedication and sacrifice. If you would like to learn more about our Quilt Retreat or get involved in these efforts, visit https://lamoka.com/quiltsandcrafts/.